Tamimi Trading & Contracting Co Ltd (TIMCO) is a 100% Saudi Owned Company operating for the past 30 + years out of Dammam Saudi Arabia. Timco is one of the leading companies in providing products and services to Oil and Gas and related Power and Energy industries in the fields of Trading, supply of spare parts and Industrial Machinery, Maintenance and Contracting.

Timco's phenomenal growth is credited to our Management / Marketing and customer service teams, as well as our team of Engineers, sales executives and our teams on the field, in addition to that and most importantly our valued partners and their support.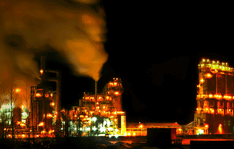 TIMCO provides a comprehensive range of time and money saving services, embracing every aspect of procurement, inspection and shipping.

The unique manner in which our various operations combine to cover every phase from sourcing to delivery makes TIMCO as a natural choice for all our customers who appreciate the advantages of entrusting every detail to one experienced and to one reliable organization. Our philosophy has always been that "a satisfied customer is our most important asset". We believe in this more than ever. We Hope this brief introduction gave you a glimpse of what TIMCO is all about, we would be more than happy to visit and discuss any Business opportunities with your company/Organization.